WATCH: Tyreek Hill douses himself in beer, challenges Usain Bolt to race during NHL All-Star game interview - CBSSports.com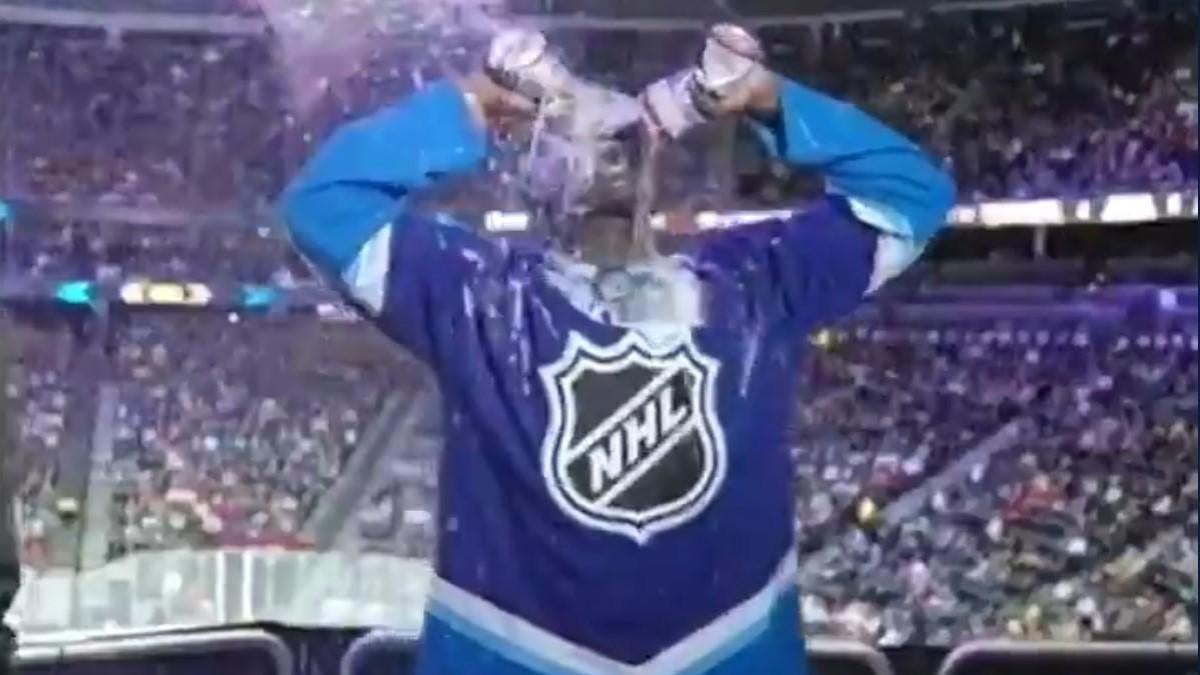 Kansas City Chiefs star Tyreek Hill isn't heading to the Super Bowl after last week's AFC Championship loss to the Cincinnati Bengals, but he's still living his best life ahead of Sunday's Pro Bowl in Las Vegas. The speedy receiver challenged Usain Bolt to a race and doused himself with beer at Saturday's NHL All-Star game, also in Vegas this year. 
The viral moment occurred during a mid-game interview, as Hill poked at Bolt before admitting "there is one more thing I want to do before I leave this game." Hill proceeded to give himself a "Stone Cold" Steve Austin-style beer shower with what looked to be a pair of Budweiser cans. 
Tyreek Hill is having a good time at the NHL All-Star Game in Las Vegas.