Vikings acquire Jets tight end Chris Herndon after Irv Smith Jr. undergoes knee surgery, per report - CBSSports.com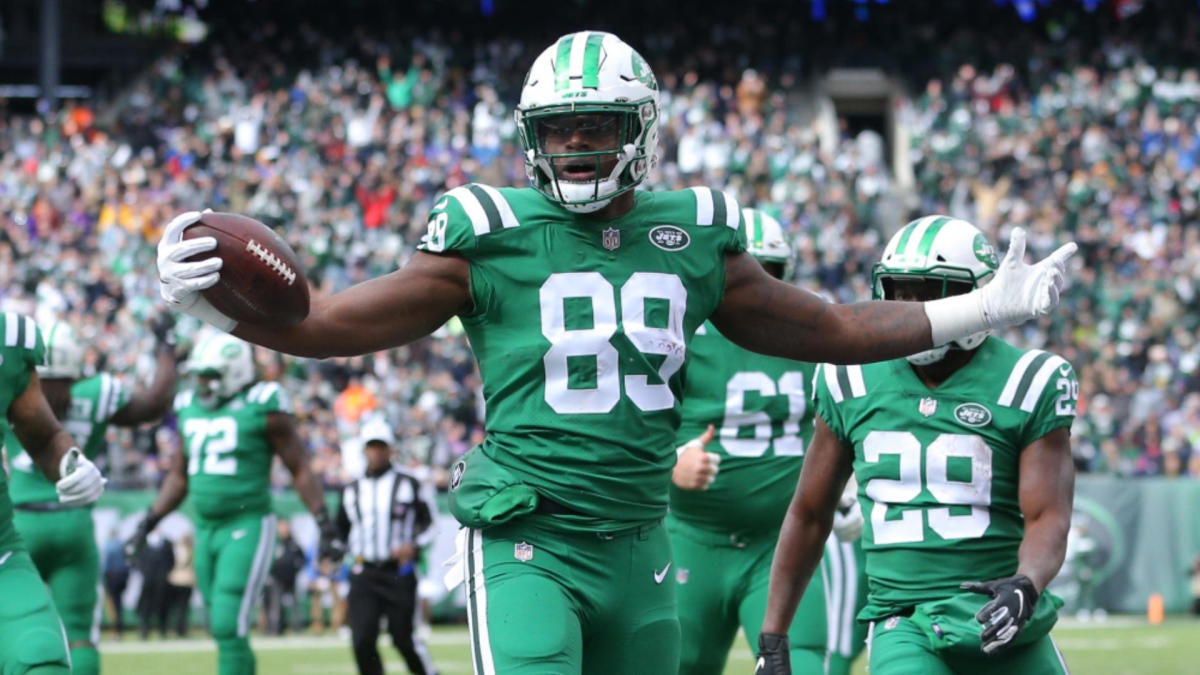 The Vikings are expected to be without potential breakout starter Irv Smith Jr. when they open the 2021 season thanks to the third-year tight end undergoing surgery for a meniscus injury. On Tuesday, ahead of the NFL's deadline for 53-man roster cuts, Minnesota added an emergency fill-in. As NFL Network's Ian Rapoport reported, the Vikings have acquired Chris Herndon from the Jets, adding the former fourth-rounder as a potential replacement starter for Week 1.
Herndon, 25, arrives in Minnesota along with a 2022 sixth-round pick in exchange for a 2022 fourth-rounder. The Miami product flashed as a rookie starter with the Jets back in 2018, posting 39 catches for 502 yards and four touchdowns. But injuries and a suspension limited him to just one game the following year, and he had underwhelming production during New York's 2020 campaign before competing with Tyler Kroft this summer for the Jets' starting tight end job.
Still, with Vikings coach Mike Zimmer openly calling his team's tight end depth "not very good" and Smith set to be sidelined anywhere from several weeks to several months, Herndon has a feasible path to playing time in Minnesota. After cutting ties with longtime starter Kyle Rudolph this offseason, the Vikings were counting on Smith emerging as one of Kirk Cousins' top pass targets this year. Tyler Conklin, one of the club's top reserves, is recovering from a hamstring injury that's sidelined him since earlier this month.
It's time for the Vikings to make their move in the NFC North. Can Kirk Cousins, Dalvin Cook and Justin Jefferson get the job done? Download the CBS Sports app and get the latest news, insights, and surprising predictions from our team of experts. If you already have the app, make sure to favorite the Vikings to get the latest news quickly.